Welcome to the Uncommen Man to Man Podcast, where we delve into the core issues that men face today, offering insights, encouragement, and practical wisdom from a Christian perspective. Join us as we navigate topics such as relationships, fatherhood, faith, leadership, and personal growth, equipping you to become the exceptional man God designed you to be. Get ready for engaging conversations, inspiring stories, and transformative insights that will challenge and empower you on your journey. Let's embark on this adventure together, forging a path of purpose and impact in a world that needs strong, uncommen men.
Listen to our podcast either here on our website or on the following platforms: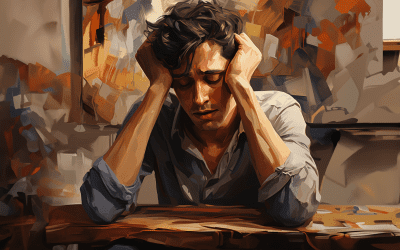 Are You Stressed? Ever feel like stress is taking over? You're not alone. Stress is something we all face. It's like a heavy backpack we carry around. But what if there was a way to lighten that load? In the episode of Navigating Stress Through Faith, hosts TJ and...
read more