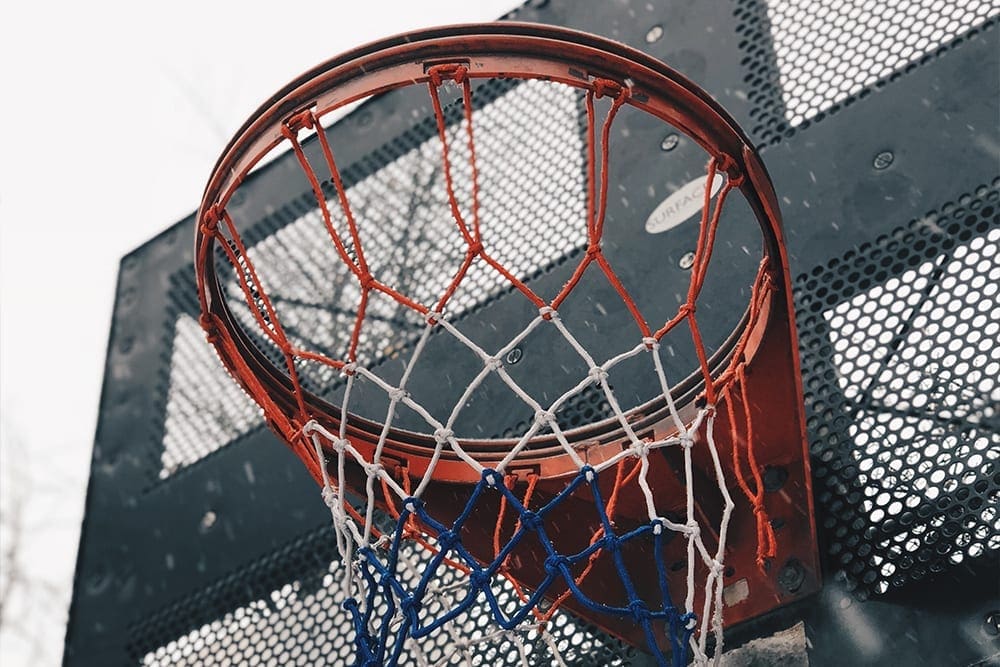 March Dadness Championship Round: The Swish Talk
This is the year that everyone, including the analysts predicted chalk across the board in the NCAA Tournament. There wouldn't be any upsets. Boy, were they wrong. We had a #15 knock off a #2 for only the 8th time ever! Plus, a handful of double-digit-seeds danced their Cinderella slippers into the Round of 32.
But that was as far as they got. The Sweet-16 held the names of schools with worthy rankings, except for perennial powers Syracuse and Gonzaga who danced through as a 10 and 11-seed, respectively Since they play each other, the Elite-8 is guaranteed at least one "Cinderella" double-digit seed.
What does that matter? The Sweet-16 and Elite-8 are ancient history. It does matter. That's the best part of the Tourney. It's the MADNESS of the unpredictable 15-seed, a buzzer-beater from half court, or a 12-0 run in the final 45 seconds of play to seal the game. March "Madness" got its name for a reason.
It's no different here – anything goes. You cruised through the first 3 rounds of March Dadness with decisive wins of "Dreams", "The Difficulty of Fatherhood", and "Inside-Jokes". Those games were scripted. You could study the film and look for tendencies, weaknesses in the defense, stuff like that.
Your momentum carried you past the Midwest's 1-seed in your Final Four match-up. Amazing! Dad, you rock! But uh-oh! You only get one day of rest and prep before the Championship Game on Monday night and you just found out that you're playing the pesky 8-seed from the West. They pulled a Butler from the 2010-2011 season and shocked the world. You were prepared for the other team, not this "unexpected" one.
Now, I've got you where I want you. This week's conversation is the "unexpected" question. I call it… "The Swish Talk". You know, it's the old… "Hey Dad, can you tell me about Swish? Use your imagination. You don't know what or when this question is going to come. Once there is enough Dadnamics in the water, it will surface like a shark.
Championship Round – "Dad, can we talk about… Swish?"
Take your son (or daughter) to the nearest basketball hoop with a decent net. Stand between the foul line and the basket and explain these rules.
"We will each shoot 10 shots from right here to start. If you swish (or make the basket without touching anything but net), YOU get 3 points. If you miss the basket, YOU lose 9 points. Lastly, if you make the basket, but the ball touches rim or backboard… YOU lose 9 points."
He or she will say, "What?! That's crazy talk!'
"That's right son (or daughter). It is crazy. YOU better be perfect in your shots. Now, let's go! 10 shots each!"
Who won? My guess is that you both lost with negative points, unless Steph Curry or Ray Allen is reading this article.
Keep playing. Change it up from different spots. Modify the rules. While you do, I'm going to explain the philosophy behind this game in terms of conversations. A "Swish" is like making a GOOD decision. You move ahead 3 points of trust with your Mom, Dad, Brother, Sister, Teacher, Friend, or Coach with each "Swish". You strive for the swish. But what about a BAD decision? Those are the air balls and misses for sure. But the rim and backboard shots that went in, count too. All non-swishes send you 3-times further backward in trust than you gained from a swish. It's unfair. It's discouraging. It's life.
Try to teach your son (or daughter) that TRUST is very hard to earn and very easy to lose.
And that goes for us too, Dads. We have to make "Swishes" with our wives, kids, co-workers, and friends so that when our child shows up at the Championship Game like Butler with his Swish Question… We are prepared with a clear conscious and a positive score ourselves with the people around us.
If you are interesting in learning more about Dadnamics, which includes interactive and creative ideas to connect with your kids… go to www.dadnamics.com. I hope to meet you because we're all on the same team, Dads. 
Written by Ken Carfagno, Founder of Dadnamics