Sponsor-A-Charter Program
Don't just Give…Make an Impact!
Want your donation to go to something tangible? You can take part in our Sponsor-A-Charter Program! We have many Uncommen men who want to step up and lead, but funds are what is holding them back. With your partnership, that won't be the obstacle any longer. You'll be enabling the launch of a charter and helping us to support them with materials and mentorship. It allows us to empower communities with charters we haven't reached yet.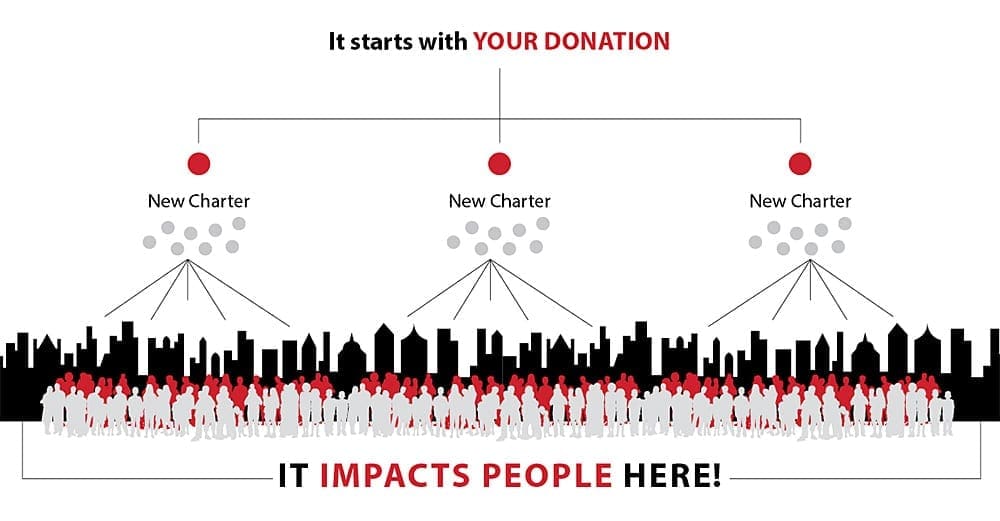 Your donation can make an impact
As of August of 2018, we've established 59 Uncommen Charters (small groups) around the world to enable men to invest in themselves, their families and communities. The Impact of your giving ripples further than you can imagine. Let's look at 3 degrees of influence, of the average 8 men small group.
First Degree

– 8 men influence up to 150 people (Family, Friends, Work, Community)

Second Degree

– 59 charters influence up to 70,800+ people

Third Degree

– This group would influence over 10.6 million people
With you donation, we can enable, encourage and equip men to be Uncommen. Help us make an impact in our world one Man, one Charter, one Community at a time.
Sponsor-A-Charter Packages
$500 (1 Charter – US / balance Uncommen)
$1000 (2 Charters – 1 US / 1 International / balance Uncommen)
$2500 (4 Charters – 2 US / 2 International / balance Uncommen)
$5000 (8 Charters – 5 US / 3 International / balance Uncommen)
$10,000+ (12 Charters – 8 US / 4 International / balance Uncommen)
Yes, I want to Sponsor-A-Charter and change the world!