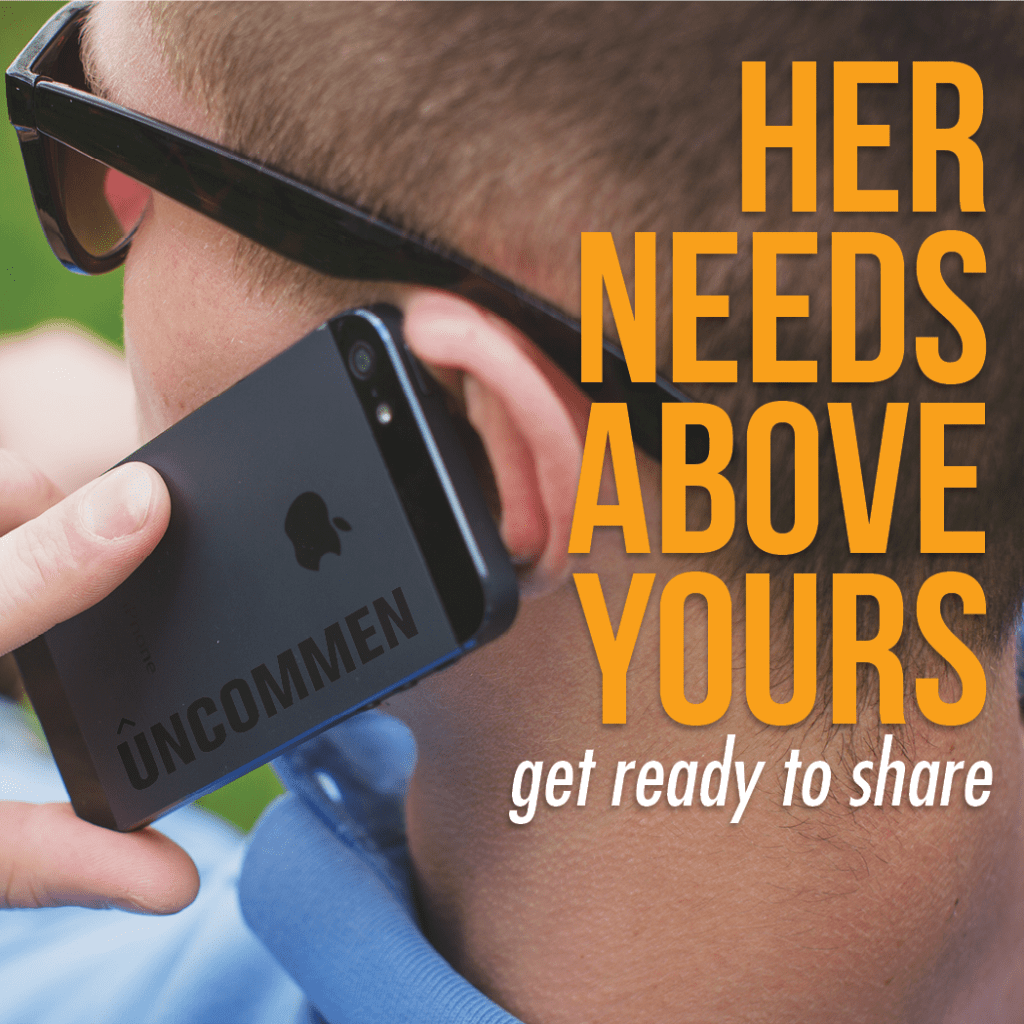 Last week, we looked closely at the importance of man's vocation or job but not at the expense of the family. Today we turn our attention to your wife's top needs. Most men are not highly emotional beings. Men enjoy action more than words. In fact, studies show that women express themselves verbally at least twice if not three times as much each day as men do.
But, if a man is to love his wife, he is going to have to make a transition and become more emotionally available to her to meet her needs. Keep in mind this isn't natural for most men, so it requires prayers and intervention from God. 
Studies show that men tend to express words that convey information to get things done. Information can be shared without getting the heart or emotion involved. But if a husband is going to become who God wants him to be, he is going to need to learn to share his heart. For a woman, it is not enough to know what he did during a day. She often wants to understand how he influenced someone for the better, or how a difficult situation affected his heart, or how he needs her support and strength to accomplish his goals.
Consequently, God does not make this command to men lightly. If a husband wants God to hear his prayers, which he is going to need to be doing a lot to learn to be emotionally available to her, then he will seek to open his heart to her in an open and honest way.
About the author: Sam Casey is the Managing Partner for Banyan Creative based in Charlotte, NC. He and his wife Heidi are actively involved in marriage ministry for young couples with 2 Becoming 1 Marriage Ministry.