Uncommen Charters
We are so excited that you want to start a Charter of Uncommen in your community. Our vision is to reach each and every household with the message of creating better Dads, Husbands and Leaders for our families. We look forward to locking arms with you by providing resources that you can use in growing your group.
There are only 4 steps to starting an Uncommen Charter:
Step 1: Read the Uncommen Charter information
Step 2: Read the Uncommen Charter Terms & Conditions
Step 3: Pick the type of Charter Package you'd like to start (Starter Pack or a Jack Pack)
Step 4: Make payment (Annual Due depending on what package you chose)
If you're interested in purchasing some materials for your charter or looking to create your own group, please get in contact with us and we'll get you on the right track.
Visit our Resources page for all the materials you will need to be Uncommen.
Uncommen Charters
California
Florida
Georgia
Indiana
Iowa
Kansas
Louisiana
Michigan
Nevada
North Carolina
North Dakota
Oklahoma
Texas
Washington
If you are interested in starting your own charter, you can view how to do so here.
Our Charter Spotlight – Bogalusa, La
Davo reached out to Uncommen back in 2016 to start one of the first Uncommen Charters in the country. Since Davo and I are both from Louisiana (Davo / Bogalusa and Tj / New Orleans) we spent way too much time talking about good seafood. Davo has a heart to see men grow to be the best Husband, Dad and Leader they can be so he was a natural fit to lead an Uncommen charter.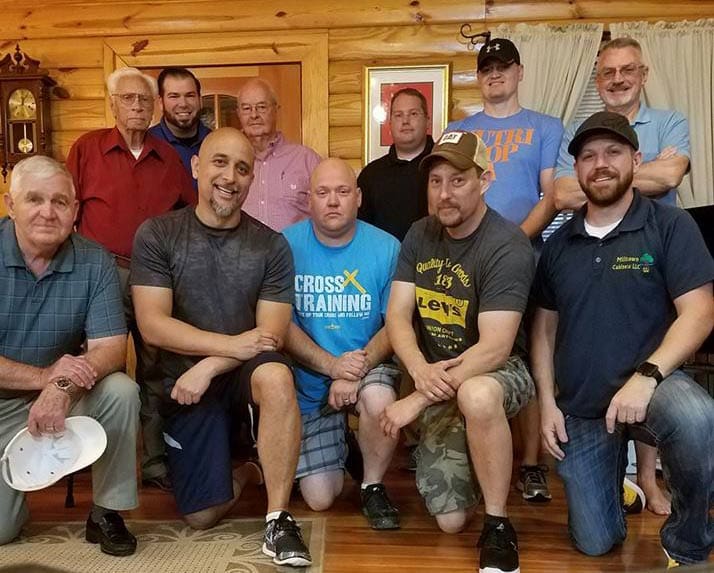 His team has met since the beginning and he sent me a picture of the guys he is investing in. He said, "I took inspiration from your blog on taking care of yourself and worked the angle of physical health and spiritual health and the importance of both. Lots of deep discussion around Paul's words about being Self Disciplined. Then we did a team building exercise and performed a Ranger Square push-up!"
I know this picture was taken before those push-ups because some of the guys are still smiling!
Men, it's not about being the perfect Husband, Dad or Leader to lead an Uncommen Charter, it's about if you are willing!
Way to go Davo! Cajuns are awesome!
Uncommen Charter Cheat Sheet (incase you missed a step, see each one below)
---
Start-A-Charter | Charter Information | Terms & Conditions | Charter Packages